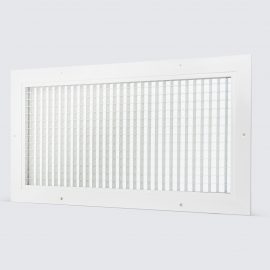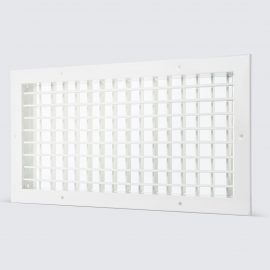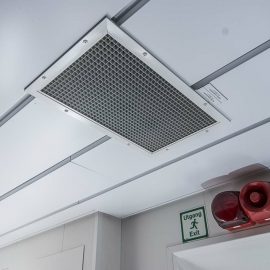 Copra NG Grilles are designed to have a clean and minimalistic look. They are delivered in white finish, but most colors can be available at special requests.
NGF is a rectangular fixed blade position grill with square grids. It has a clean and simple look and produces minimal air flow noise. The NGF is suitable both for supply and return air.
NGA is a rectangular grill with adjustable blade positioning both horizontally and vertically. This ensures that the air flow can be adjusted in the direction most suitable for your needs.
The NGA is for supply air only.
We always have a substantial amount on stock of both NGF and NGA in the dimensions 400×200 and 500×300 for quick delivery. Other sizes below are also available.
If you can't find the size needed below, please contact us and we will find a solution to fit your needs.
Other products