This type of fan-coil is normally used in technical rooms with raised floor and high demand of cooling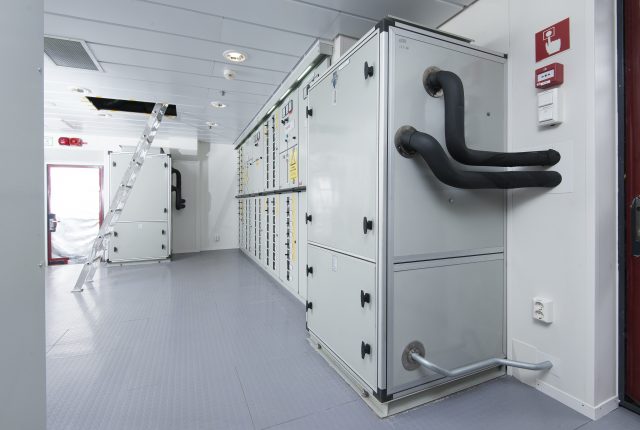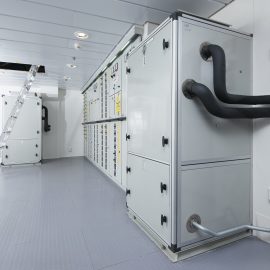 The COPRA Centrifugal fan coil (CFC) is constructed from painted double galvanized steel. It features a direct drive fan, Al/Al coil, high quality air filter on the inlet and an condensation drip tray.
The CFC is well suited for use in raised floor switchboard rooms and other areas with sensitive electrical equipement. The Copra CFC can be used with chilled water system (6°C-12°C), and they range from 13KW to 38KW.
The centrifugal fan coils come in 4 types:
CFC 13
CFC 20
CFC 27
CFC 38
See drawings and specifications on request.
Other products