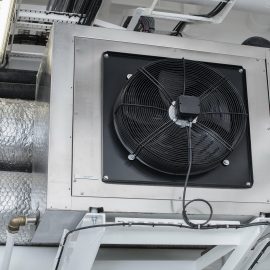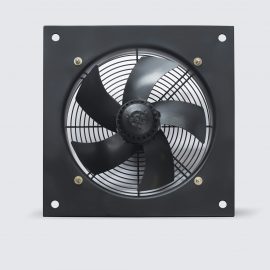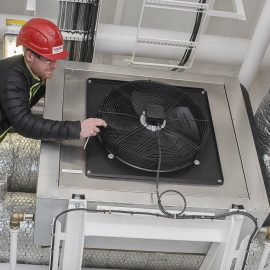 Axial Fan Coils are typically used in the Maritime Industry, specifically in technical spaces which have higher heating and cooling requirements.
The COPRA Axial fan-coil (AFC) is precision engineered and has a reputation for its lightweight design accompanied by reliable functionality.
COPRA AFCs are available in either double skin galvanised steel or premium grade SS316L stainless steel casing. It is built with direct driven fan, al/al or cu/cu coil. A washable air filter is located on the inlet and the drain tray featuring two drains.
Cooling:
COPRA recommends operating the AFC with a chilled water system between 6°C-12°C, at 5KW to 56KW.
Heating:
COPRA recommends operating the AFC with a Hot water system set between 80°C-60°C, at 7KW to 78KW.
See drawings and specifications on request.
Other products