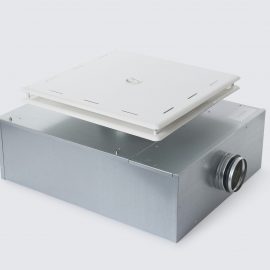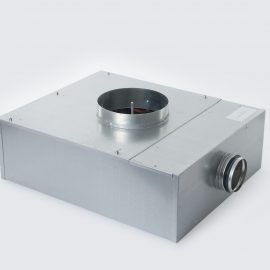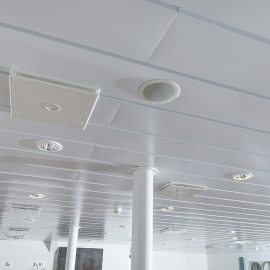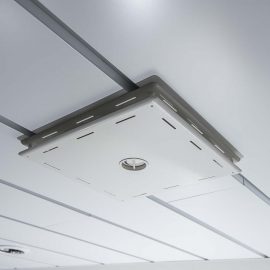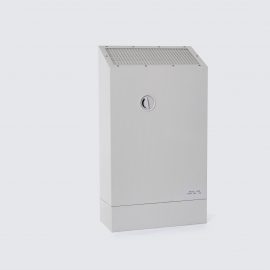 Copra offers a range of efficient, reliable manually operated single duct Marine Cabin Units, designed for use in marine air conditioning systems and feature pre-installed heating coils.
A powder coated diffusor is specifically designed to deliver and maintain even, near-silent airflow distribution throughout the cabin.
Cabin Unit options include either 100 or 125 diameter inlet pipes, with a 200-diameter outlet as standard. 400w, 800w and 1200w heating element options are also available, depending on client specification and requirements.
The Cabin Unit casing is constructed using high standard galvanised steel plating, complete with glass fibre and dust-proof fibre cloth inner insulation. Cabin unit air flow can be easily adjusted via an air volume adjustment function. The cabin units can also be connected to a room thermostat which activates the heating battery when needed.
The standard voltage is 230V – 60 Hz. Copra Cabin Units are available as either ceiling or floor mounted units.
See drawings and specifications on request.
Other products