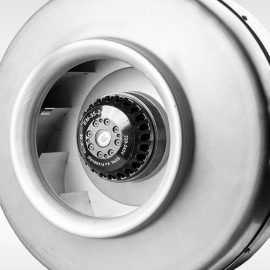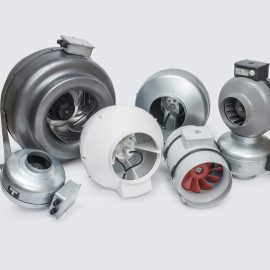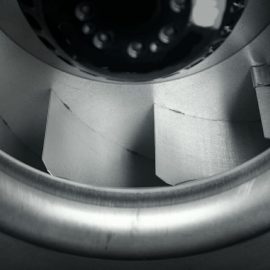 The straight through radial exhaust fan is compact and very easy to install. It can cope with high pressure and long duct runs, whilst still operating at low noise levels.
The fan speed can be controlled by voltage variation regulators. Several fans can be connected to the same controller providing the total rating of the controller is not exceeded.
The motors are an external rotor type asynchrony motor. They have maintenance free sealed ball bearings and are protected from overheating by thermo contacts.
Our fans can be supplied in either galvanized steel or flame retardant plastic.
Our stock sizes are 100, 125, 160, 200, 250, 315, 355 mm.
See drawings and specifications on request.
Other products