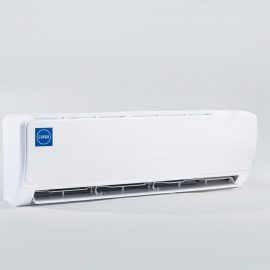 Fan coil unit with casing
Heating and cooling applications
Remote controlled operation
Copra Fan Coils are made to meet the strict requirements of the marine industry. They are highly reliable and made through close cooperation with our customers. The compact size and easy installation make them easy to fit onboard your ship.
The W-Fan Coil is available in 3 different sizes, ranging from 3.6kW to 7.2kW in cooling capacities.
COPRA Fan Coil W-Type

COPRA W 3.6
COPRA W 4.5
COPRA W 7.2
Power Supply
220V,60Hz,1Ph
Air Volume
H
m3/h
680
850
1360
M
m3/h
510
637,5
1020
L
m3/h
340
425
680
Cooling Capacity
H
W
3618
4514
7210
M
W
3075
3837
6129
L
W
2352
2934
4687
Heating Capacity
H
W
5418
6767
10807
M
W
4605
5752
9186
L
W
3522
4399
7025
Noise Level
dB(A)
43/40/37
47/43/40
49/45/41
Fan Motor
Fan Quantity
1
1
1
Motor Quantity
1
1
1
Power Input
W
62
76
134
Water Flow Volume
kg/h
800
950
1390
Hydraulic Resistance
kPa
30
30
40
Max.Working pressure
MPa
1,6
1,6
1,6
Dimension(W×D×H)
Net
mm
850×300×198
970×315×235
1100×330×235
Packing
mm
885×360×270
1010×380×300
1140×390×300
Net/Gross Weight
kg
12.6/14.5
15/17
20/23
Inlet/Outlet Water Pipe
Rc1/2″(DN15)
Rc1/2″(DN15)
Drain Pipe
Rc1/2″(DN15)
R1/2″(DN15)
Other products