COPRA deliver a full range of Circular and Rectangular Fire Dampers. These products are approved by all major Classification Societies, Class A0-A60, for use in marine ventilation systems.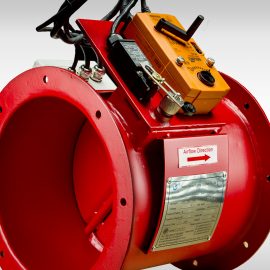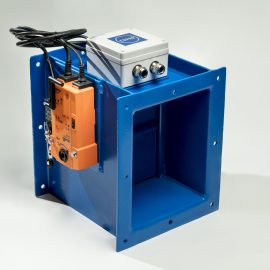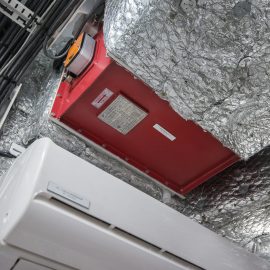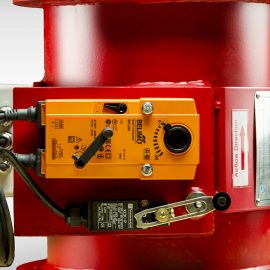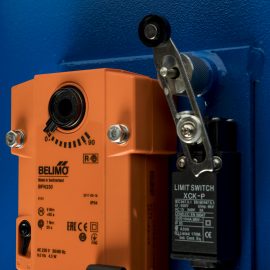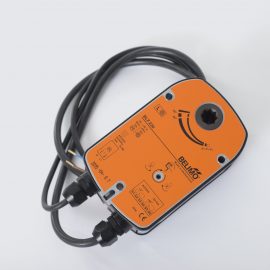 COPRA supplies a complete range of circular and rectangular Fire Dampers, specifically designed for the maritime industry to provide a high level of fire integrity.
COPRA Fire Dampers are precision engineered and are available for in-duct, bulkhead and deck installations. All Fire Dampers supplied are approved by the major Classification Societies, Classes A0-60 for use in marine ventilation systems.
Circular Fire Dampers can be delivered in the following standard dimensions:
Single blade max DN400
Multiple blade max DN1800.
Standard specification Rectangular Fire Dampers are available up to 1250x1250mm dimensions, with customised orders available as per your requirements.
All Fire Dampers can be manual with automatic fuse or automatic electrical type and can be delivered in either Galvanised, Painted steel, or 201 Stainless-steel variants.
Copra Fire Damper

Model
COPRA CFH
COPRA CFH D
CFH A*B
CFH DN-00
CFH D A*B
CFH DN-00
Specification
A(60mm-350mm) * B(120mm-600mm)
DN100-DN400
A(300mm-1800mm) * B(300mm-1800mm)
DN400-DN1800
Type of construction
Rectangle type with single blade
Circular type with single blade
Rectangle type with multiple blades
Circular type with multiple blades
Temperature of auto close (melting fuse)
70±3℃
70±3℃
Fire class
A-0 – A-60 class
A-0 – A-30 class
See drawings and specifications on request.
Other products