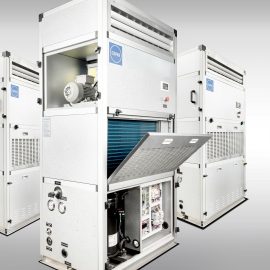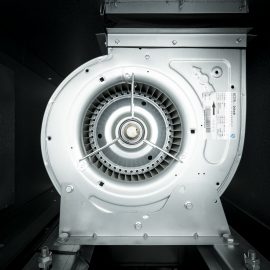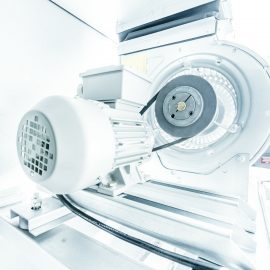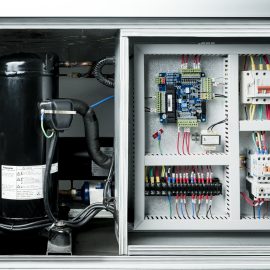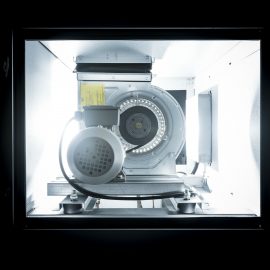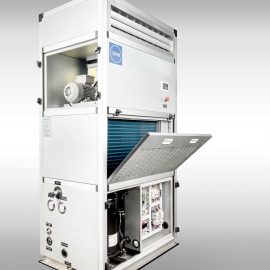 Copra`s range of quality maritime Self-Contained Units are designed to generate and deliver constant chilled air within technical spaces, ensuring an cool environment is maintained.
A choice of 9 standard models, ranging from a 7kw to 45kw cooling capacity, all feature painted and aluminium casings and incorporate a compressor, condenser, evaporator and fan built into a compact casing unit. Other features include a digital display, with all electrical wiring and refrigerant piping included.
Bespoke models can be made-to-order, with options including heating batteries, subject to customer requirements.
Quality, market-leading components featured in Copra´s Self-Contained Units:
Component:                           Manufacturer/Brand:
Compressor                                        Panasonic/ Hitachi
Expansion Valve                                 Emerson
Flexible Connectors                           Castel
Solenoid                                              Driv Case tel
Filt Dryer                                             Emerson
Evaporator                                          Telewin
Fan                                                       Nicotra
Motor                                                  Siemens
ConEL trol                                           Syslab
High & Low Pressure Switch           Saginomiya