This small size AFC can be used in technical rooms with higher demand of cooling/heating with limited space.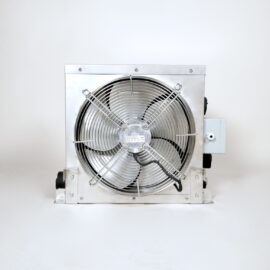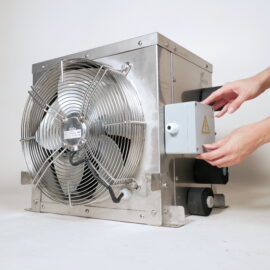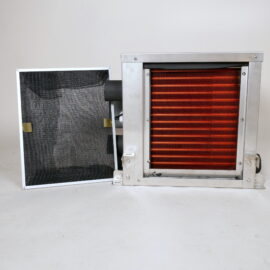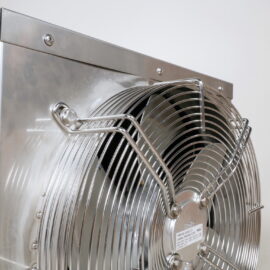 After close cooperation with end-users all over the world we are finally able to present the brand new AFC 6/7. For use in technical spaces, factory areas and similar where space saving is of the essence. It can be delivered in both SS316L and SS201, top-mounted or bottom-mo-unted and with an optional 2-speed controller for maximum comfort for the end-user.
The COPRA Axial fan-coil (AFC) is precision engineered and has a reputation for its lightweight design accompanied by reliable functionality. COPRA AFCs are available in either double skin galvanised steel or premium grade SS316L stainless steel casing. It is built with direct driven fan, al/al or cu/cu coil. A washable air filter is located on the inlet and the drain tray featuring two drains.
Cooling:
COPRA recommends operating the AFC with a chilled water system between 6°C-12°C, giving 6KW cooling.
Heating:
COPRA recommends operating the AFC with a Hot water system set between 80°C-60°C, giving 7KW. See drawings and specifications on request.
Other products