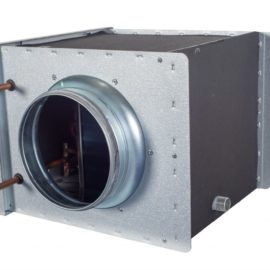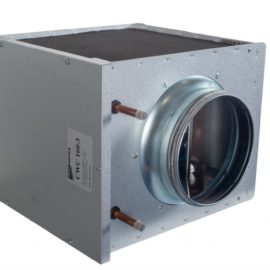 Made using high quality materials and precisiong machinery, CWH and CWC products conform to tightness class D according to EN15727 standards.  Duct connections with rubber seals for simple and airtight mounting. Tested for leakage, the units can be used without additional tests before usage. Removable lid for inspection and cleaning. For calculations of thermodynamic data contact us.
CWH – heater
Heaters are used to heat clean air in ventilation systems. 2 and 3 row options available.
3 row options equipped with hydrophilic aluminum plates.
CWC – cooler
Used to cool clean air in ventilation systems. Can be used as a heater.
Aluminum plates coated with hydrophilic material so air droplets would not reach the air duct.
Stainless steel basin mounted inside he unit for collecting and dischargind condensation.
Isolated walls that prevent condensation on the cooler.