Copra supplies commercial ventilation and air handling units from quality manufacturer SALDA in Lithuania. SALDA delivers a range of high quality units specialized for residential and commercial use.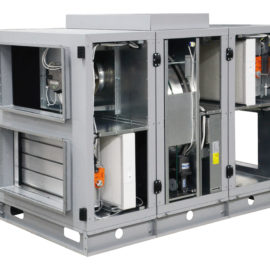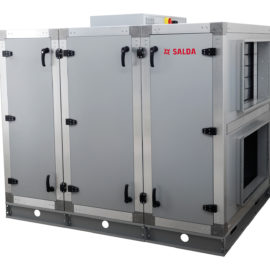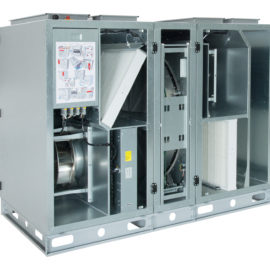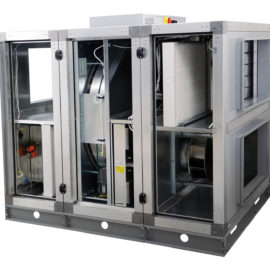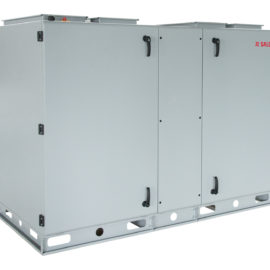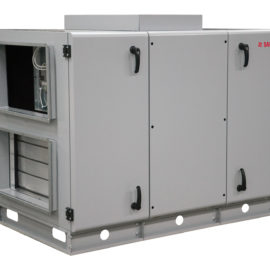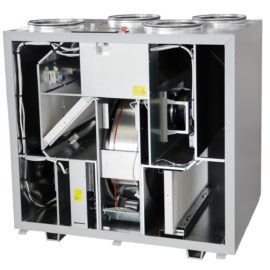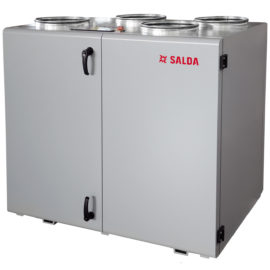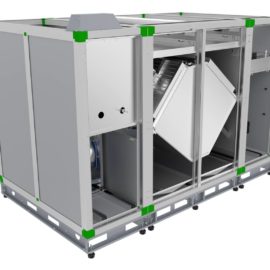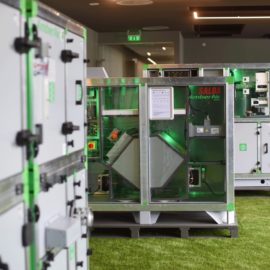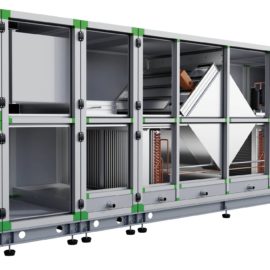 SALDA has been in business since 1990 and yet their business principles have remained unchanged: to be a flexible and reliable partner to their customers. To this end they continuously invest in production equipment, staff training, and product development.
Developed new products are tested at the most modern in-house testing laboratory in the Central Europe where every air handling unit undergoes a rigorous testing sequence, including performance under extreme climatic conditions (air temperature from -35C to +40C, relative humidity 90%).
The components installed in the equipment are purchased from reliable and leading manufacturers in the European Union. Modern production equipment ensures precision of the parts, therefore the quality of the casing of air handling units exceeds the highest requirements applicable to tightness (L1, A1).
Production, storage, and office premises cover a 40.000 m2 area with over 400 employees working there and approximately 200 production facilities operated there. The products are exported to more than 30 countries worldwide, including all countries in Europe, India, the Middle East, North Africa, and South America.
SALDA has been a corresponding member of EUROVENT, Europe's association of manufacturers of air handling units, since 2013.
Our focus for commercial applications from SALDA spans their entire product range. They have standard "shelf" units that include recovery wheels, recovery cubes and direct supply units without recovery. For more specialized units, they have the modular range where we specify according to your needs using their VentMaster AHU builder software. All units can be placed outdoors, and can have roofs fitted
For standard products, up to  5500m3/h, check the SALDA Selection Tool.
For any specialized application or special needs, contact us and we can build an AmberAir AHU according to your needs. From 1000 to 80 000 m3/h