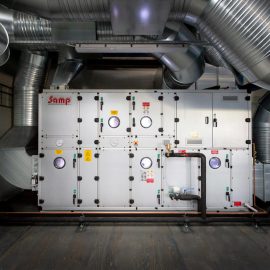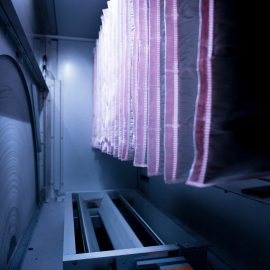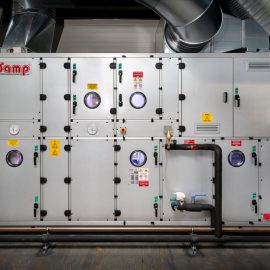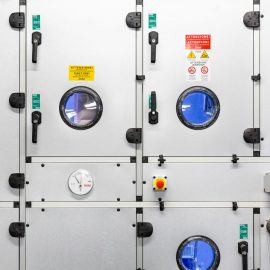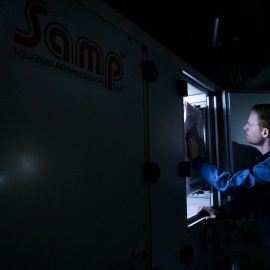 SAMP Air Handling Units, distributed by Copra, are manufactured to the highest quality and continuously developed to improve reliability, performance through innovation and attention to detail.
Air Handling Units by SAMP are highly customisable, with the standard range available in 33 sizes with nominal air flow rates ranging from 2,000 to 91,000 m3/h and a pressure range of up to 3000 Pa.
Structure
The precision engineered frame is constructed using heavy duty extruded aluminium alloy profiles (UNI 9006/1) in either 40×40 or 70x70mm sections.
Standard panels are available in 28, 46, and 60mm thicknesses, and are available in a range of materials including stainless steel sheets, heat-galvanised sheets, smooth or embossed aluminium sheets, and pre-painted galvanised sheets.
Two types of panel insulation are available:
Heat-injected polyurethane foam (average density: 45/50kg/m3 and class 1 flame resistance)
Fibre mineral wool panels (average density: 90/100kg/m3 and class 0 flame resistance).
Profiles
Cold bridge free profiles specially constructed using two aluminium elements, joined by glass filled polyamide bars to guarantee high mechanical resistance whilst significantly reducing the thermal bridges (achieving a thermal bridge factor of TB1 in accordance with UNI EN 1886).
These profiles are available in 40 and 70mm sizes.
Customised Units
SAMP Air Handling Units can be customised according to our clients´ requirements and uses, so to achieve the best results in terms of energy consumption, acoustics and general logistics.
AHUs can be constructed directly on site with features to include all types of non-standard layouts, materials, and accessories. In particular, if requested, we can design and manufacture:
Units up to 200,000 m3/h
Total pressure up to 10,000 Pa
Sandwich panels up to 100mm thick.
SAMP's References: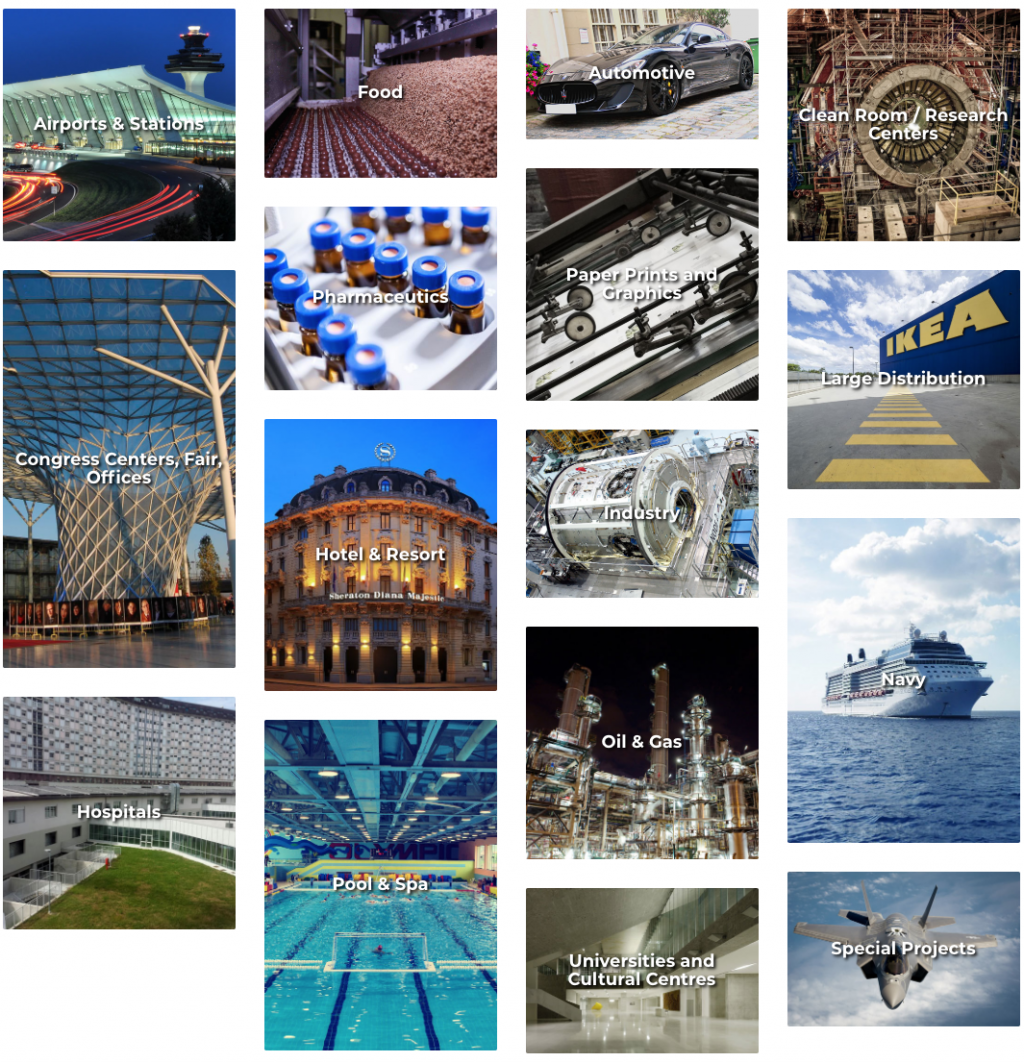 Other products